Welcome to Chisholm Cattle Company. Located in Central Texas, we are dedicated to producing the highest quality Wagyu cattle, including Red Wagyu and Black Wagyu heifers, bulls, semen and embryos. We are one of a select few breeders of Red Wagyu cattle in the U.S., which are particularly well suited for hot weather and grass finished beef programs. We specialize in helping new ranchers get started with this amazing breed.
Wagyu--the breed that made Kobe Beef famous--is the generic name for Japanese cattle. Considered a national treasure by their native country, they produce the world's best tasting beef and the most healthful, too, due to its uniquely high ratio of oleic acid. The substantial premiums being offered for Wagyu influenced feeder calves plus calving ease are just two reasons why this breed is in high demand for domestic and export markets.
Our focus is on providing full blood breeding stock as well as top quality bulls for commercial cattlemen and local beef producers. Our breeding program has a heavy emphasis on original import genetics, including rare and valuable outcross bloodlines such as Rueshaw and Shigefuku. We take pride in selling cattle that are calm and healthy. For more information.....
contact us, Jim & Joan Chisholm.
★ Breeding for Excellence ★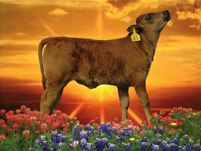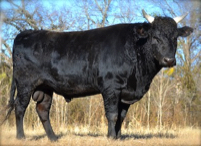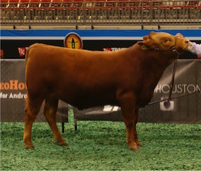 Wagyu Cattle, Embryos, and Semen
High selling female at the
2015 Texas Wagyu Sale!
$13,000 ~ JC Ms Haruki 111
Save the date for the 2016 sale:
April 23, 2016, Salado, TX